Benetau Oceanis 45′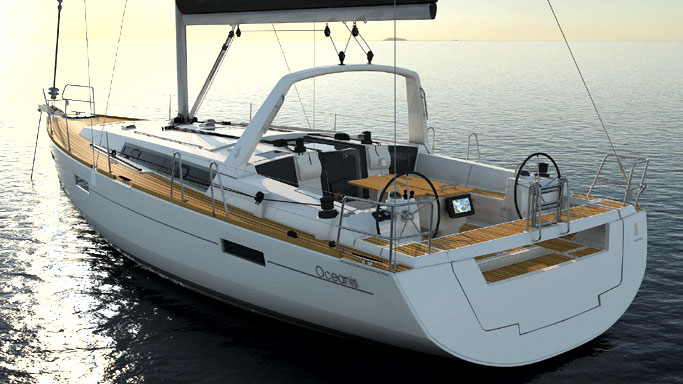 €550/day
Send Inquiry
Vehicle Summary
Type of Boat:Sailing Yacht
Length (feet):Length in feet?
Year of Manufacture:2011
Capacity (Max Pax):12 persons
Berths (sleeping):Berths
Skippered/Bareboat:Yes
Vehicle Detail
The next generation in the Beneteau Oceanis range features many new innovations from the Beneteau design team. This is more than just an updated model with fresh new lines. The new generation Oceanis incorporates the very best from Beneteau plus the latest innovations from their world leading design team. The targa arch relocates the mainsheet away from the cockpit; electrically controlled folding transom converts to a swim/boarding platform; the collapsing, folding and sliding companionway door tucks away into the coach roof paneling; the chart table-settee has a combination of 3 convertible configurations; the re-introduction of the hard chine on the hull improves performance while at the same time reducing the angle of heel.
Video
Makes: Benetau Yachts and Oceanis.Vehicle Tags: Benetau Yachts, Oceanis, and Sailing.
Related Vehicles
11 Feb at 15 : 03 PM 0